EL SALVADOR
ONUSAL (United Nations' Observers in El Salvador)
Italy took part to the operation with some personnel.
They had the task to check and control compliance with the agreement signed during the summer 1991 between the Government and the armed opposition, united into the 'Fronte Farabundo Martě. The aim was to maintain the 'cease fire' after several years of bloody civil war.
Duration: from July 1991 to April 1995.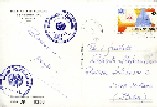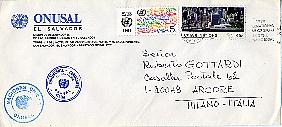 Click on the picture you wish to enlarge.
Back | Cifr | Country Index | Introduction | Next