ITALIAN BASE IN ANTARCTICA
Programma nazionale di ricerche in Antartide.
National research program in Antarctica.
Base italiana, Baia di Terra Nova
Permanent Italian base in Terranova Bay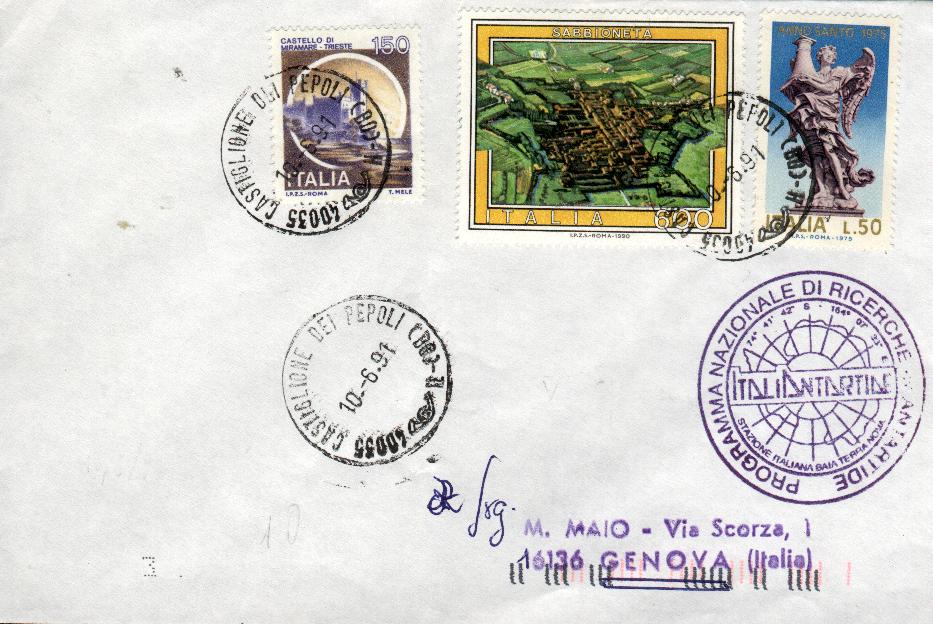 Sesta spedizione 1990-1991
Sixth expedition 1990-1991
il grande scalatore ed esploratore Rheinold Messner insieme ad Arved Fuchs hanno effettuato nel periodo di fine 1989 e gennaio1990 l'attraversata del continente antartico, senza l'aiuto di mezzi meccanici o di animali. A piedi, con gli sci e talora aiutati dal vento hanno percorso in 92 giorni di giorni il tratto che separa il mare di Ross da quello di Weddell di circa 2.400 chilometri..
Rheinold Messner and Arved Fuchs in their Antarctica crossing expedition.
Clicca sul tasto "indietro" per ritornare a pagina precedente.
Click on "back" button to go back to the previous page.