ITALIAN BASE IN ANTARCTICA
Programma nazionale di ricerche in Antartide.
National research program in Antarctica.
Base italiana, Baia di Terra Nova
Permanent Italian base in Terranova Bay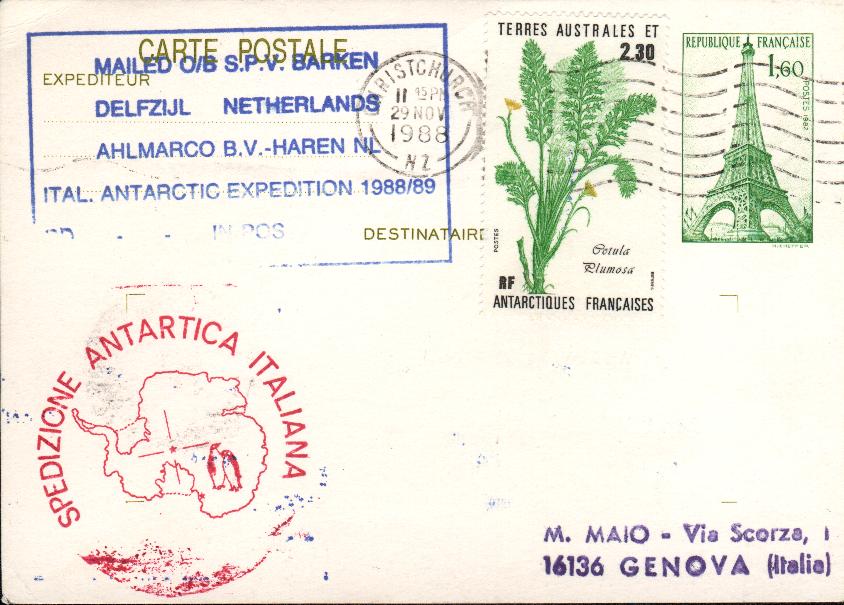 Quarta spedizione 1988-1989
Fourth expedition 1988-1989
Clicca sul tasto "indietro" per ritornare a pagina precedente.
Click on "back" button to go back to the previous page.