ITALIAN BASE IN ANTARCTICA
Programma nazionale di ricerche in Antartide.
National research program in Antarctica.
Base italiana, Baia di Terra Nova, ora Stazione Mario Zucchelli
Permanent Italian base in Terra Nova Bay, now Mario Zucchelli Base
Questa nuova cover -porta l'annullo della base americana con APO 98651 con dentelli USA in data : 1 marzo 2013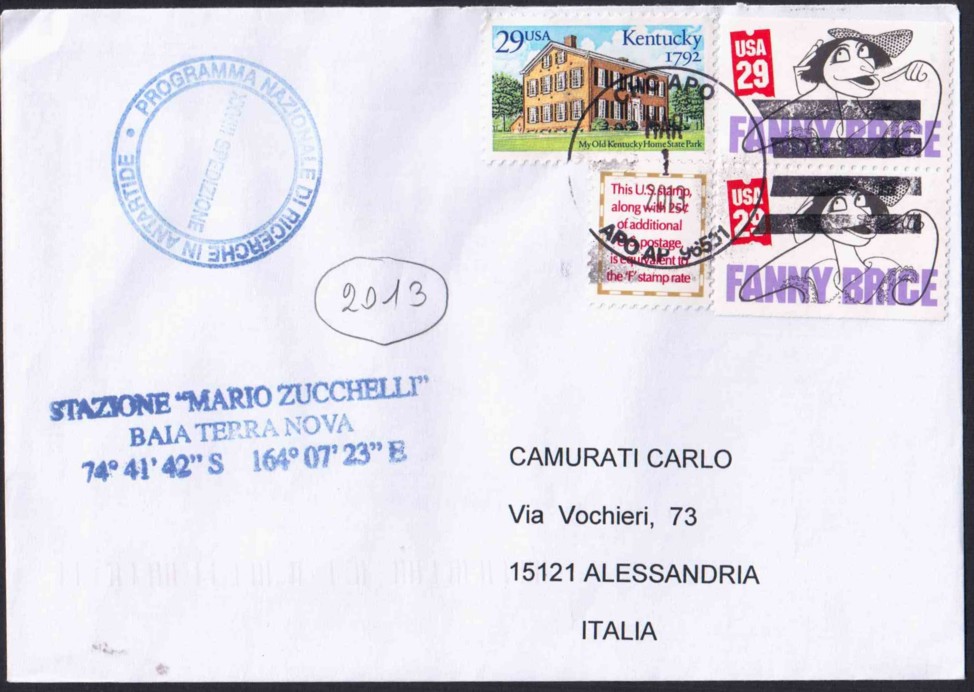 cover XXVIII expedition to Mario Zucchelli Base- marzo 2013
Clicca sul tasto "indietro" per ritornare a pagina precedente.
Click on "back" button to go back to the previous page.